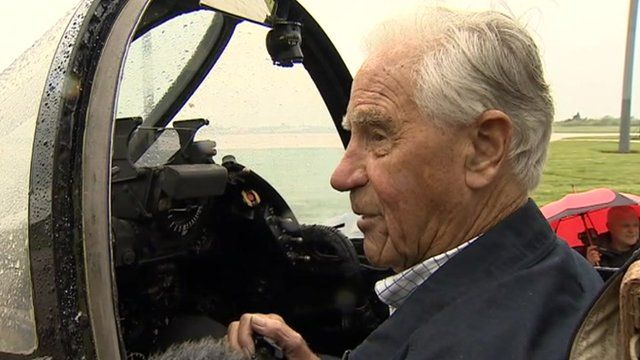 Video
Black Arrows founder reunited with restored Hawker Hunter
The RAF's Black Arrows display team founder was reunited with the jet he flew more than 50 years ago for his 90th birthday.
The Black Arrows flew Hawker Hunter jets from its base at Wattisham Airfield in Suffolk where it has taken volunteers three years to restore Air Commodore Roger Topp's plane, Black Jack.
Back in the cockpit, Air Commodore Roger Topp said: "It's such a lovely feeling. It's so familiar yet a bit unfamiliar because of the passage of time."