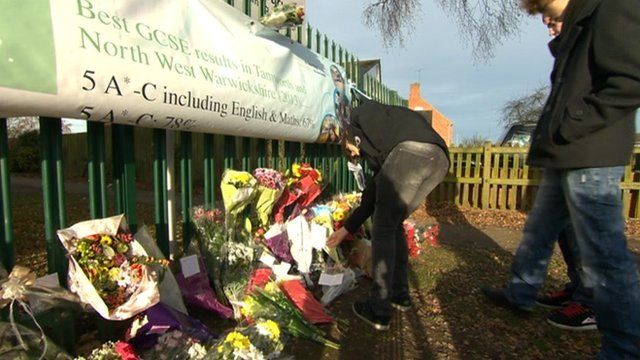 Video
Freasley crash: Tributes at Kingsbury School for crash victims
Friends and relatives of three members of the same family who were killed in a road accident near Tamworth gathered at Kingsbury School to pay tribute to them.
Maggie Stewart, her 16 year old son Damien and nephew Dion Walker-Smith, who was 15, were killed Friday in a four car pile up near Freasley.
Mrs Stewart worked at the school, and both the boys were students.
James Weston, a friend of the boys said: "They were both just so popular, that's what makes it even more tragic."