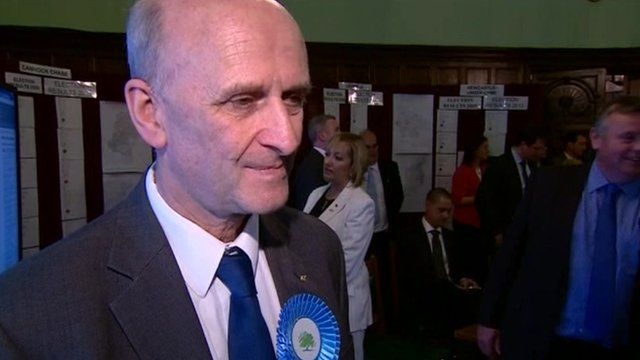 Video
Staffordshire council leader: 'UKIP was national protest vote'
The Conservative county council leader in Staffordshire has said he believes UKIP's national success was down to a protest vote on issues such as HS2 and immigration.
UKIP lost one seat and now has two in Staffordshire after Thursday's local elections.
Council leader Philip Atkins, who held his seat in the Uttoxeter Rural ward, said he believed voters had opted for UKIP because they disagreed with national issues not those dealt with by the county council.