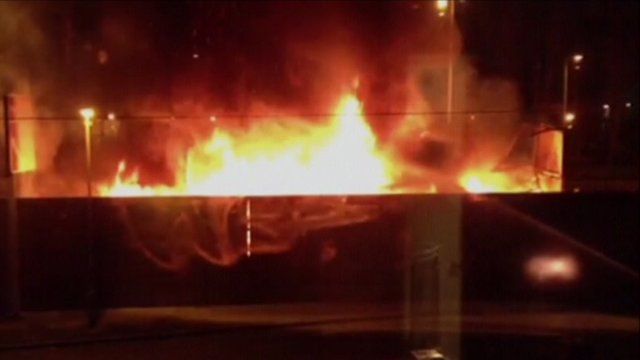 Video
Lorry fire closes A500 northbound in Stoke-on-Trent
A lorry fire has closed the northbound carriageway of the A500 in Stoke-on-Trent.
Staffordshire Fire Service was called to the fire at 04:17 GMT on Shelton Old Road, between Cliffe Vale and Etruria.
The lorry was carrying a mixed load, including flammable gas and a quantity of pallets. It is not yet clear when the carriageway will reopen.
The fire service has advised people in nearby North Street to keep doors and windows closed as a precaution.