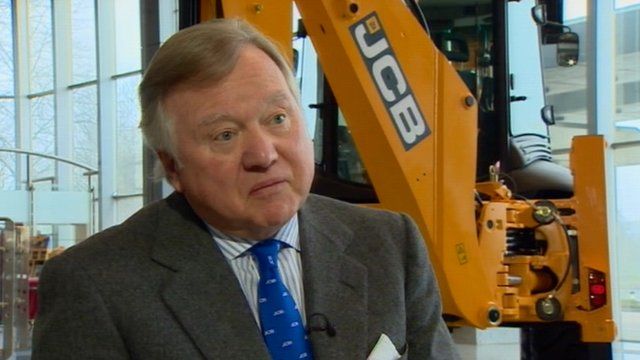 Video
JCB boss says manufacturers can create jobs
A leading West Midlands industrialist has called for the chancellor to take "consistent long term action" to help manufacturers create new jobs.
Sir Anthony Bamford, chairman of JCB, based in Uttoxeter, Staffordshire, said helping manufacturing industries was a good way to "mop up" unemployment.
His firm has revealed it would spend £3.5m recruiting more than 100 young people, during 2012.
JCB said it would also be launching a new Higher Apprenticeship Scheme in September with the opportunity to study to degree level.