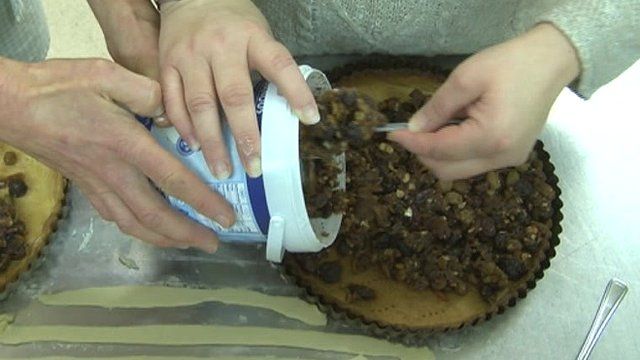 Video
Community kitchen helps blind woman cook first Christmas dinner
A weekly cooking group in Chard in Somerset has given a blind woman the confidence to cook Christmas dinner for the first time.
Elaine Sloman, from Tatworth, does cook for her family but has always left the Christmas meal to her brother because of all the side dishes.
But Kate Rew, from the Bubble and Speak Community Kitchen, said she had been going to the group every week since it had started.
"It's fantastic that she now feels confident to cook Christmas dinner for herself and her family," she said.