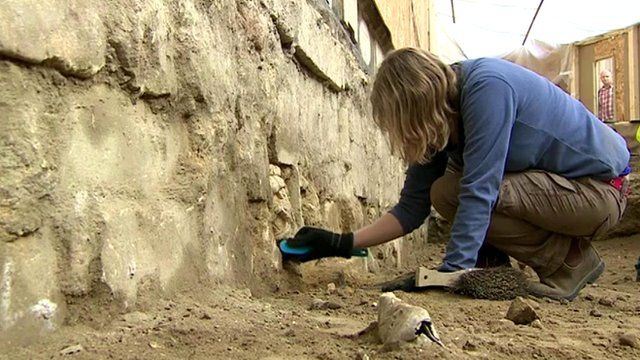 Video
Bodies under Bath Abbey threaten its stability
For more than 300 years, thousands of people have been buried just below the stone flooring of Bath Abbey.
It is estimated that up to 6,000 bodies have been "jammed in" to shallow graves under the church's grave ledger stones.
Now as the floor of the 500-year-old building begins to lift and collapse, the abbey has discovered "huge great voids everywhere" beneath its flooring.
Jon Kay spoke to Charles Curnock, of Bath Abbey, to find out why.