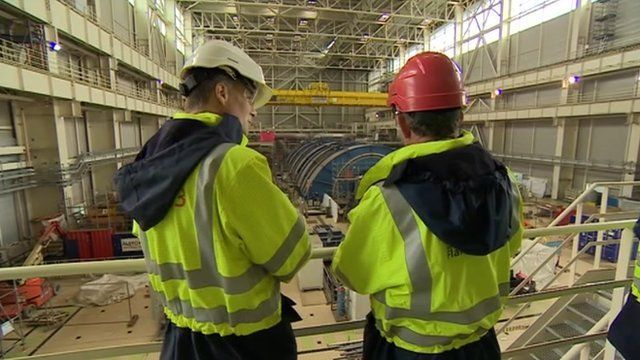 Video
EDF says Hinkley C will be built on time and on budget
The company behind plans for a new nuclear power station in Somerset, EDF, has told the BBC that Hinkley C will be built on time and on budget.
EDF is currently building the first of a new breed of reactors on the Normandy coast close to the village of Flamanville.
But it's hugely overspent and years behind schedule.
The BBC's Somerset correspondent Clinton Rogers has been given unique access to the French site to take a look behind the scenes.