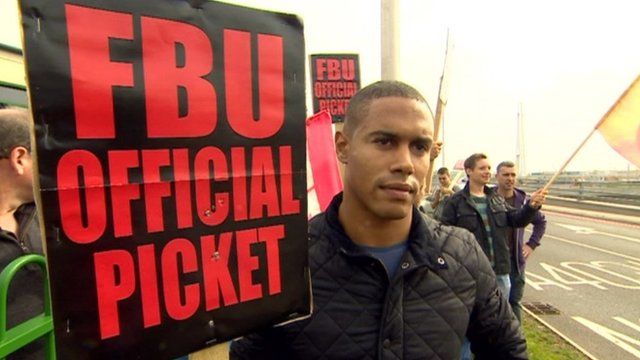 Video
Firefighters in the West Midlands strike over pension row
Firefighters in the West Midlands joined thousands of others across the country in a four-hour strike on Wednesday.
The industrial action follows plans to raise the official pension age from 55 to 60.
The government said public sector pensions must be "affordable" and "sustainable".
West Midlands Fire and Rescue said plans were in place to cover 999 calls during the walkout.