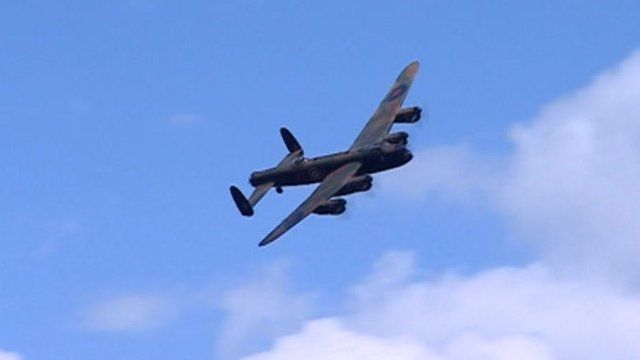 Video
RAF Cosford flypast remembers Dambusters raid
A flypast has taken place in Shropshire to mark the 70th anniversary of the Dambusters.
At 12:28 BST, the Battle of Britain memorial Lancaster bomber took three flypasts over the Royal Airforce Museum at RAF Cosford, near Albrighton.
Mary Stopes-Roe, the daughter of Sir Barnes Wallis, the engineer who designed the "bouncing bomb" that destroyed German dams in the raids, said she was "amazed" at the amount of interest there still was in the operation.