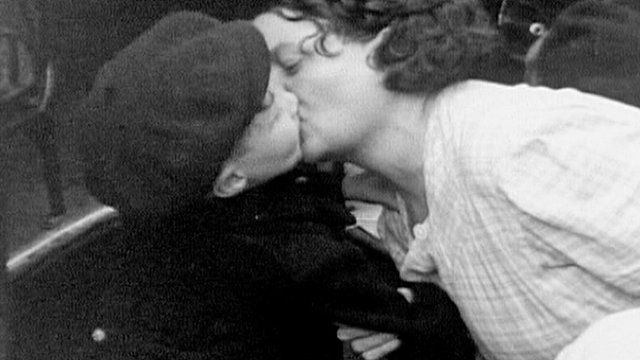 Video
Southampton WW2 child evacuees meet to share memories
Child evacuees who were forced to leave their homes in Southampton during World War Two have gathered to share their memories of the experience.
More than three million children were moved from cities in the UK under Operation Pied Piper to keep them safe from bombing.
For many children, it was a difficult time. Lucy Neale said she was away for four years and only saw her parents for one day every six months.
She said her foster mother was very "strict" and "Victorian", adding "I can't remember ever being kissed or cuddled".
Go to next video: Kindertransport play opens in Glasgow