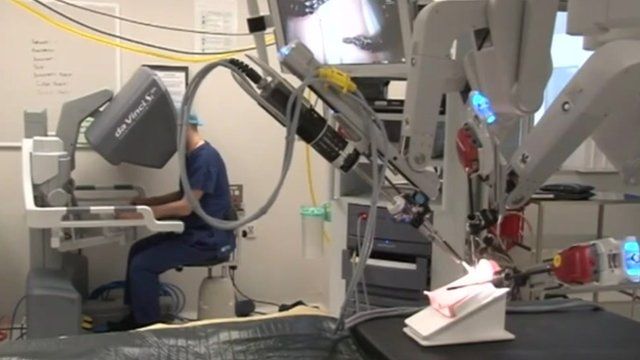 Video
Nottingham City Hospital gets surgical robot
A surgical robot has become the latest member of the team to join Nottingham City Hospital.
The robot is the first in the East Midlands and is designed to remove prostate tumours, which is said to lead to fewer complications and a shorter stay in hospital.
Allen Fotherby was the first man to be operated on by the robot at the hospital.
East Midlands Today's Rob Sissons reports.