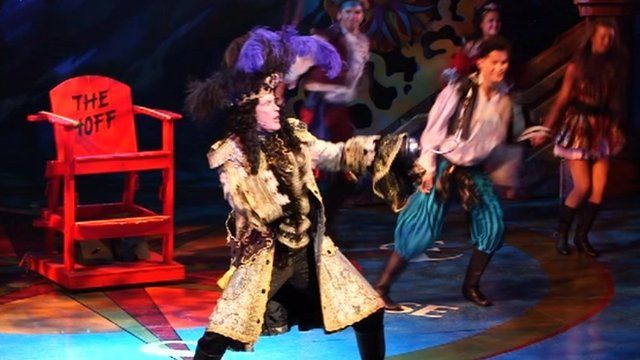 Video
David Hasselhoff's Nottingham audience 'insanely fantastic'
Former Baywatch star David Hasselhoff has said he has had a great time playing Captain Hook in Peter Pan in Nottingham.
The Knight Rider actor said the audience at Nottingham's Theatre Royal had been "insanely fantastic" and hoped to come back to the city at some point in the future.
He said staff at the theatre had named a seat after him.
Hasselhoff said that following the end of the panto run, he would be starting a chat show in Sweden called Hoff An Hour.
Go to next video: New Order join Baywatch for TOTP