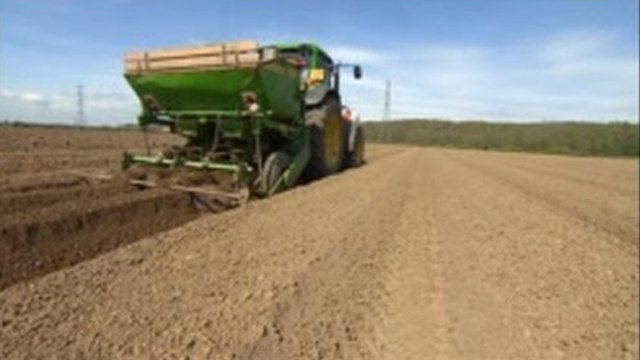 Video
Nottinghamshire potato farmers expecting severe shortages after long winter
Potato farmers in Nottinghamshire say they are expecting another tough season as many still recover from last year's wet weather.
Ed Hammond from Kelham, said planting had been delayed this year because of the long winter and so yields were expected to be lower.
He added: "The weather put everything back and the quality of the seed may be affected. We won't really know the extent of it until they start growing.
"But if it doesn't rain we will be struggling."