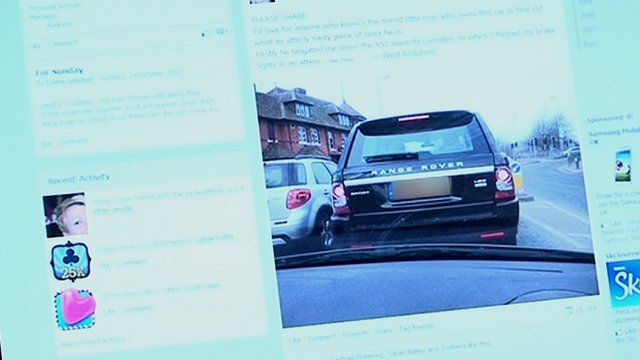 Video
Facebook road rage response 'bit insane'
A picture of a car involved in an alleged road rage incident in Nottinghamshire has been shared 15,000 times after being posted online.
Emma Goodwin said she published the picture to shame the driver but admitted she found the reaction 'a bit insane'.
Nottinghamshire Police said it took all reports seriously but also warned drivers should not use mobile phones at any time when the engine is running.