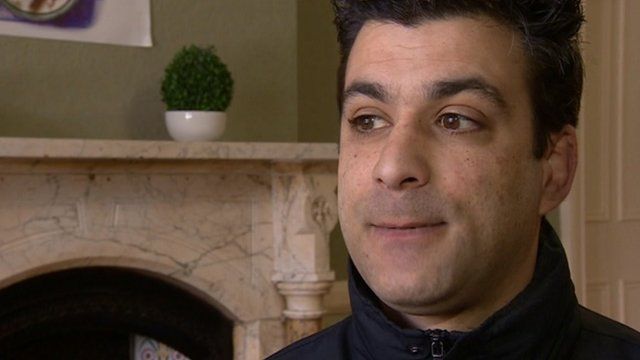 Video
Union claims three unemployed people per vacancy in East Midlands
Unison claims nearly three unemployed people are chasing every vacancy in the East Midlands - and in one borough it is almost seven.
The union released the figures in its campaign against government cuts.
It shows that, on average, 2.7 unemployed people in the East Midlands apply for each vacancy. In Derby it is 3.7; in Nottingham it is 5.3; in Leicester 5.5; while in Gedling it is 6.8.
But the Department for Work and Pensions said the number of people in the region claiming jobseekers allowance is 106,800, down 6,000 from last year.
In Gedling, a scheme called Recruit Local sees unemployed people and businesses work together to find the ideal job, said Katrina Woodward from Central Nottingham College, which runs the scheme.
Miguel Cheixo found a job after a year searching and said job hunting can be depressing.
Express Recruitment director Lesley Beauchamp said Gedling is a barometer for the nation but there are improvements.
Mike O'Sullivan reports.