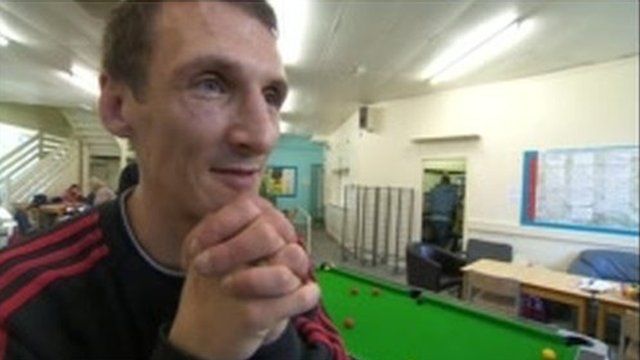 Video
Nottingham homeless scheme success 'may attract more people to city'
A successful service helping rough sleepers in Nottingham could attract homeless people to the city, according to the city council.
The Framework street outreach took around 80 homeless people off the streets in 2012, and figures suggest that Nottingham only has seven rough sleepers on an average night.
The street outreach team has also helped 19 East Europeans return home.
The No Second Night Out campaign is now recruiting more outreach workers but Gary Harvey, from Nottingham City Council, fears its success could see people travel from Leicester and Derby where there are cuts to services.
Robert Pawskwski from Poland found himself sleeping rough when he could not find work and was not entitled to housing or benefit support.
Street outreach worker, Jason Marriott, said: "Often these people come to work but for whatever reason find themselves without work and unable to access to support or housing.
"We help them to get support or treatment they need and help them return to their country of origin."