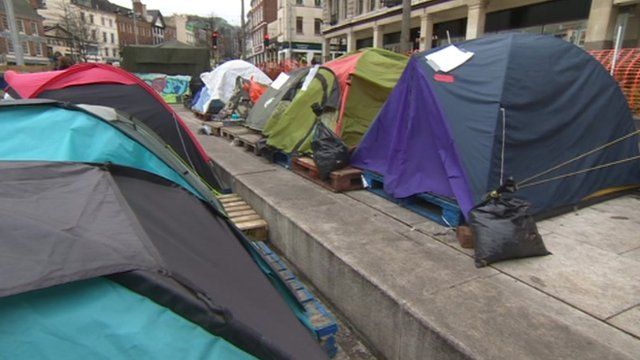 Video
Council set to evict Nottingham Occupy protesters
A group of people who set up camp in Nottingham to protest against the international financial system are set to be served with eviction notices.
The Occupy group pitched about 30 tents in Old Market Square on 15 October to protest about what they say are unfair banking practices.
Nottingham City Council confirmed it would be serving the protesters with notices on Monday.
A spokesman for Occupy Nottingham said it would oppose the eviction.
Jeremy Ball reports.