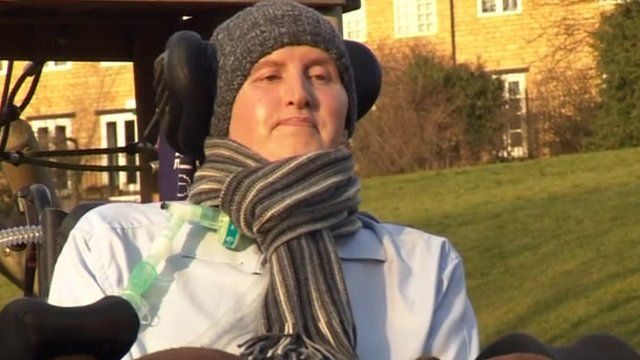 Video
Stem cell hope for paralysed father of three
A father from Northampton who was paralysed four years ago is trying to raise £25,000 to pay for stem cell treatment.
Neil Burton, who has three young daughters, needs 24-hour care but still works in IT, providing for his family.
However, the treatment is only at the experimental stage in the UK so Mr Burton needs to travel to Israel for treatment.