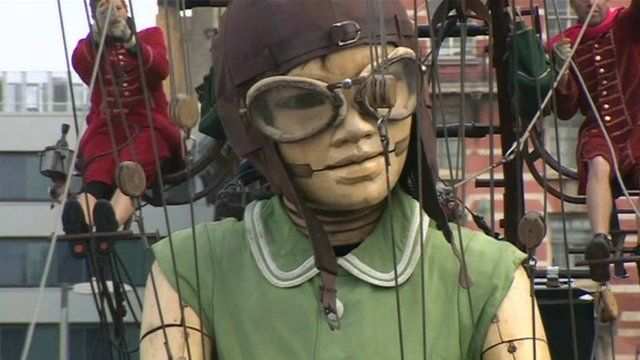 Video
Sea Odyssey giants return to Liverpool for WW1 commemoration
Giant puppets will return to Liverpool in July for a commemorative event to mark 100 years since World War One began.
The event, Memories of August 1914, will see Little Girl Giant and her canine companion Xolo walk the city's streets from 23 to 27 July.
Their appearance in the Titanic-themed Sea Odyssey event in April 2012 was watched by 800,000 people.