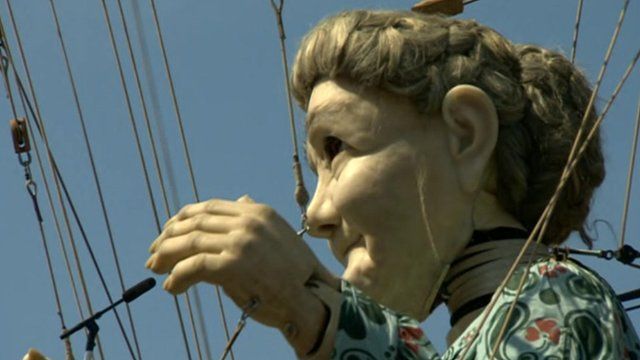 Video
Liverpool Giants: The grandmother speaks to the crowds
A giant marionette of a World War One grandmother has spoken to thousands of people in Liverpool who turned out to see the show.
Crowds have lined the city's streets to welcome three giant marionettes, which will tell the story of the city during World War One.
The huge figures began the Memories of August 1914 commemoration at 10:30 BST.
The show features a grandmother, a little girl and a dog. They will visit many of the city's landmarks, including the Three Graces.
Go to next video: Liverpool crowds greet giant puppets