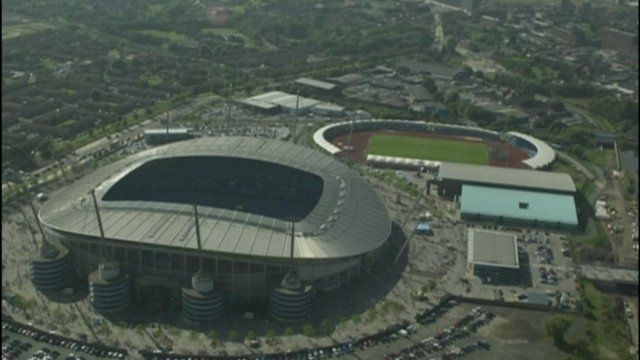 Video
Manchester City FC deal to build new homes near stadium
A deal to build up to 6,000 new homes in East Manchester has been drawn up between the owners of Manchester City Football Club and the city council.
The agreement will see up to £1bn of investment in redeveloping the Ancoats and New Islington areas over the next 10 years.
Manchester Life Development Company, a joint venture between the council and Abu Dhabi United Group, owned by Sheikh Mansour, said at least 830 new homes would be built under the first phase of the project.