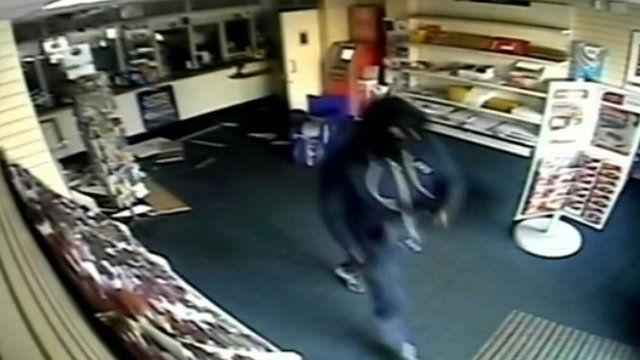 Video
'Ham-fisted' thief caught on CCTV in Oldham post office
Police have released CCTV footage of a post office robbery to try to catch a "desperate" and "ham-fisted" thief.
The man can be seen on the footage demanding money from staff, hitting the glass screen with a National Lottery stand and removing ceiling tiles to climb through the roof to a secure area, where he stole cash.
Det Con Tony Anwas said the man had "executed his plan in a rushed and ham-fisted manner".