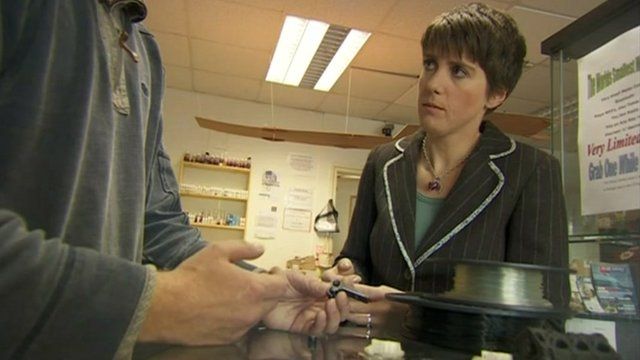 Video
'Gun' sections are '3D printer parts', says man held in raids
A man held over the seizure of suspected components for a homemade gun in Manchester has told the BBC they are "parts of a 3D printer".
Detectives initially said the components recovered in a raid in Wythenshawe on Thursday were a "plastic magazine and trigger" which could make a "viable" gun.
Brian Derby, professor of material science at Manchester University, said the "3D printer" was a hobbyists' machine and added: "It would make something that would look like a gun but it would not work as a gun."
But the man who does not wish to be identified said the parts are "nothing to do with a gun whatsoever".
Greater Manchester Police (GMP) now say they "cannot categorically say" whether they had recovered the component parts for a gun.
Prof Derby said: "It is a hobbyists' machine which can be bought for £1,000 to £2,000.
"A real gun is made out of metal, it is solid and holds together.
"A gun made in the hobbyists' machine is more than likely to blow up.
"You would have to buy an expensive machine for about £50,000 but you could get a real gun."
He added, the parts seized by police were a component which "holds and guides the thread of the plastic" in the printer and the other could be a model which is used to gain practice using the machine.
Go to next video: 3D printer 'gun parts' seized in raid