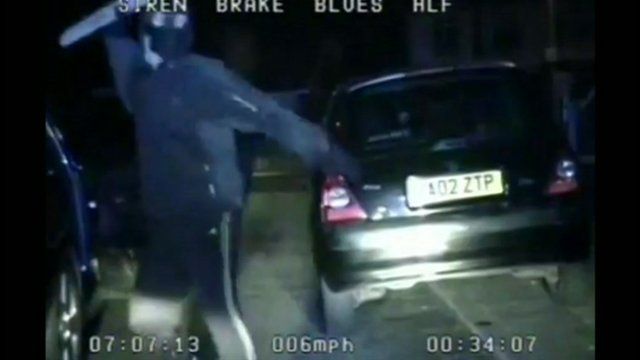 Video
Greater Manchester Police car attack CCTV released
Greater Manchester Police has released CCTV footage after four masked men in a stolen car attacked a police car with paving slabs and baseball bats.
Police stopped the Audi car on Windmill Lane, North Reddish, in the early hours of Sunday.
The officers were uninjured and the stolen Audi was later found abandoned, Greater Manchester Police said.