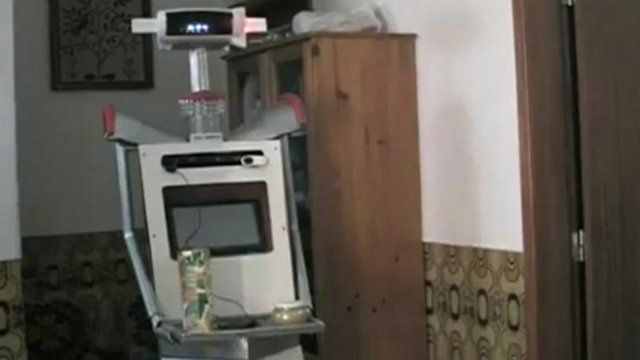 Video
Robot to care for elderly made at University of Salford
A robot designed to help care for elderly people has been developed at the University of Salford.
"Carebot" P37 S65 can be programmed to remind them to take medication and exercise, answer questions and even tell them jokes.
Researcher Antonio Espingardeiro, who developed the robot, said it could help care home staff and improve residents' quality of life.