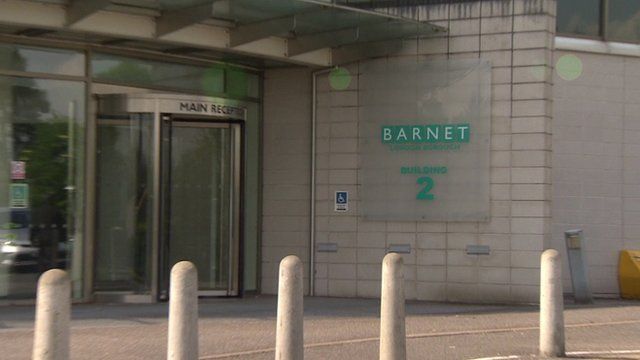 Video
Barnet Council's cost-cutting policy faces electoral test
A north London council is facing its first electoral test after it sought to cut costs by outsourcing services.
Barnet Council says its One Barnet Programme is currently forecast to deliver £165m in total savings, but the Labour Party claims the changes have caused "a series of problems".
The local elections on 22 May will be the first electoral test since the Conservative-controlled north London council's plans were introduced.
BBC London's political editor Tim Donovan spoke to the leader of the council, Richard Cornelius, Labour councillor Alison Moore and Liberal Democrat councillor Jack Cohen.
The full list of candidates standing for election as councillors in Barnet is on the the London Borough of Barnet website.