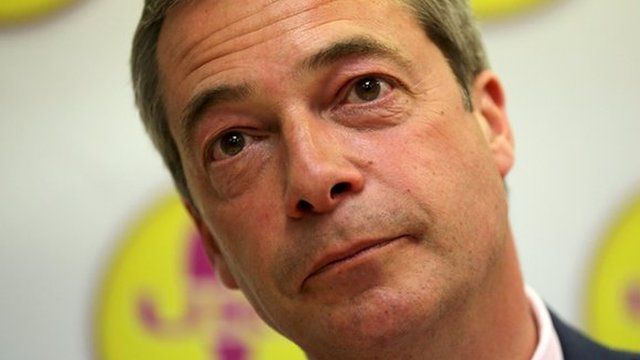 Video
UKIP leader Nigel Farage refuses to use Oyster card
UK Independence Party (UKIP) leader Nigel Farage has said he refuses to buy an Oyster card in case it is used to track his movements.
He told BBC London that he always chooses a cardboard ticket to prevent the authorities "knowing where he is going".
Transport for London said it deletes data within eight weeks.
Shashi Verma, director of customer experience, said: "Oyster users are not tracked. The journey data remains anonymous on our systems unless a customer wishes to register so that they are able to monitor their own travel history."