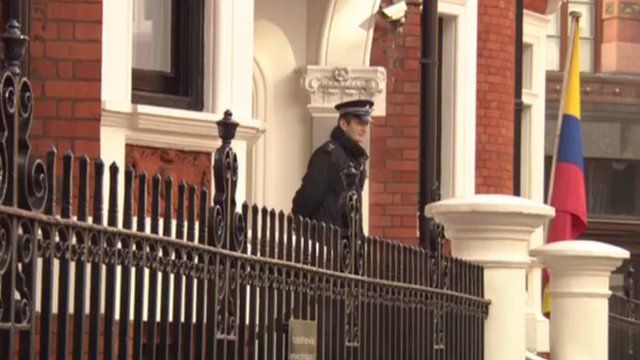 Video
Calls to reduce Met Police's 24/7 Julian Assange guard
Calls have been made for the Metropolitan Police to reduce its 24-hour guard on the Ecuadorian embassy in Knightsbridge where the founder of Wikileaks, Julian Assange, is staying.
Scotland Yard said it had spent nearly £3m on the operation since the website's founder was granted asylum there last June.
Caroline Pidgeon, deputy chair of the police and crime committee, said the government should pay the costs while Dai Davis, former head of Met Police royalty protection, said the force should reduce the guard.
16 Feb

From the section

London