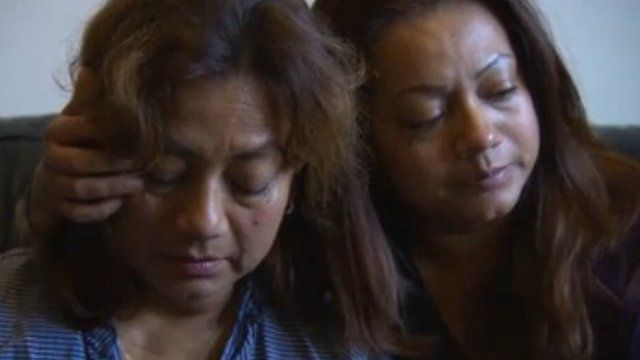 Video
Fatal bus stop crash in Streatham 'ruined' family
The family of Veronica Vanessa Chango-Alverez who died after being hit by a car as she stood at a bus stop in south London has appealed for those responsible to give themselves up.
The 31-year-old was killed in Streatham High Road, just outside her mother's home, on Saturday morning.
Police are trying to trace a 27 year-old man in connection with the incident.
The victim's brother Kevin Raul Chango-Alverez , her brother-in-law Edison Galarza and her mother Fanny Maria Alverez Apolo spoke of their loss.