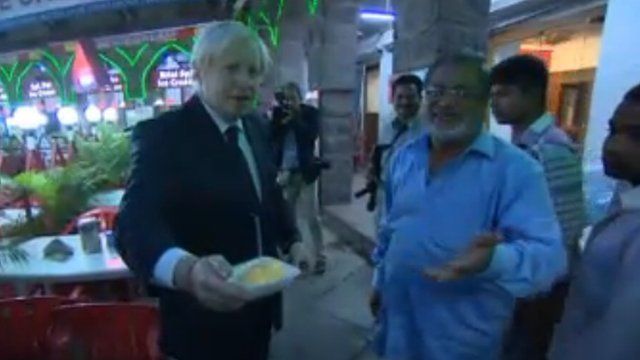 Video
Boris Johnson meets Indian business leaders
When London Mayor Boris Johnson announced his tour of India, he said it would "bang the drum" for businesses in the capital.
On Tuesday, the second day of his week-long trip to India, the mayor met business leaders in Hyderabad hoping to create trade opportunities.
But his critics have accused him of making a huge mistake by closing down two trade bureaux set up in the country by his predecessor Ken Livingstone.
Karl Mercer speaks to Mr Livingstone, Mr Johnson and Colin Stanbridge, chief executive of the London Chamber of Commerce.