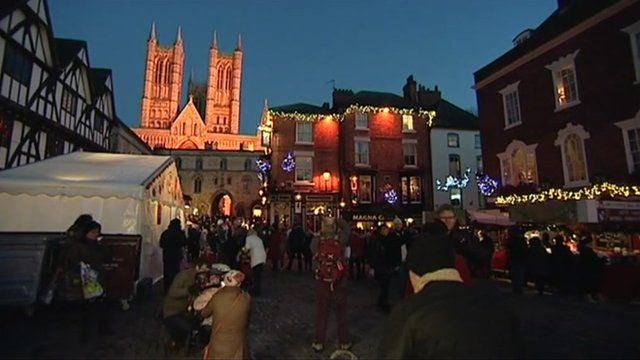 Video
Bad weather forces delay to Lincoln Christmas market opening
The start of Lincoln's annual Christmas market was hit by strong winds and saw the opening delayed for several hours.
Traders said they battled the winds to secure their stalls and are now hoping the next few days will be calmer.
Almost 250,000 are expected to visit the market which is open from Thursday until Sunday.
Gemma Dawson reports.