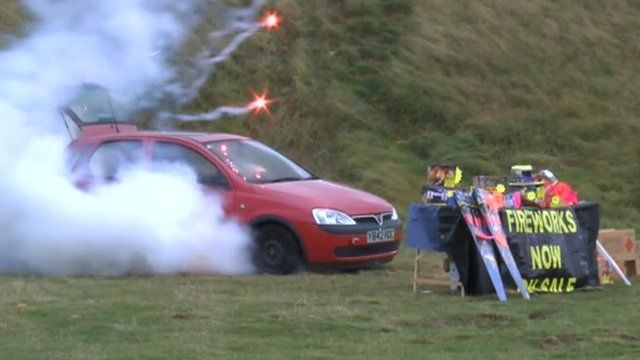 Video
Safety experts use car to highlight boot sale fireworks danger
Pyrotechnic experts have set off fireworks inside a Vauxhall Corsa to demonstrate the potential dangers of buying products from sellers at car boot sales.
The demonstration, which took place in Waddington, near Lincoln, is part of a clampdown by Lincolnshire Trading Standards.
Tim Dawson, from the county council, said: "We always get intelligence about people selling illegal fireworks, but unfortunately it's often very late in the season.
"What we want people to do is contact us earlier."
Go to next video: Fireworks championships under way