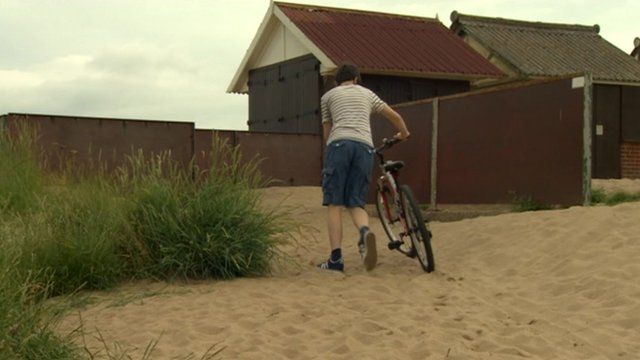 Video
'Too much sand' in Sandilands and Mablethorpe
People living on part of the Lincolnshire coast say sand blown in from the beaches is causing problems.
Tonnes of sand have been cleared but some people in Mablethorpe and Sandilands say not enough work has been done.
East Lindsey District Council said the issue with sand will be ongoing and the community needs to get used to it.
Reporter Caroline Bilton spoke to cafe owners Bobby Baldwin and Katherine Hollsworth, businessman Paddy Prince, and East Lindsey District Council communications officer James Gilbert.