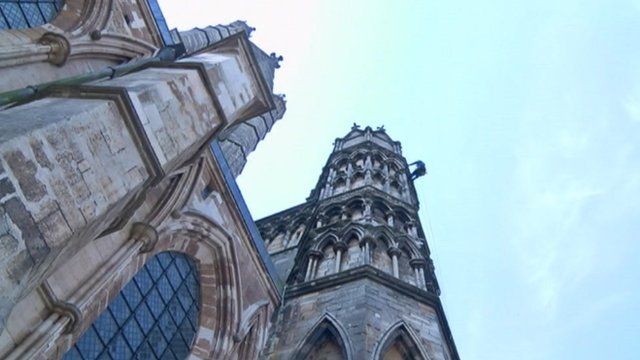 Video
Lincoln Cathedral: Abseilers check damage to the stonework
Lincoln Cathedral has called in abseilers to assess damage to the stonework in long-running repairs caused by "cowboy builders" from the Victorian era.
The upkeep of the ancient building costs millions of pounds a year and in 2011 it was placed on English Heritage's at risk register.
BBC Look North's Crispin Rolfe reports.