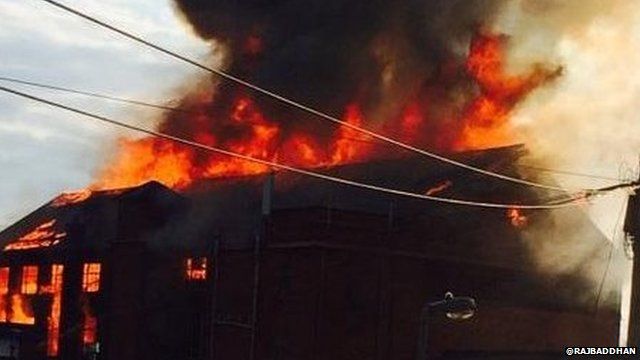 Video
Fire destroys factory building in Leicester's Melton Road
A fire has torn through a former factory in Leicester, forcing the evacuation of more than 200 homes.
The building in Melton Road, which contained several businesses, collapsed on Thursday after the blaze ripped through the four storeys.
Saif and Bilal Choudhury, whose family owns the Victorian building, said they were devastated.
East Midlands Today's Helen Astle reports.