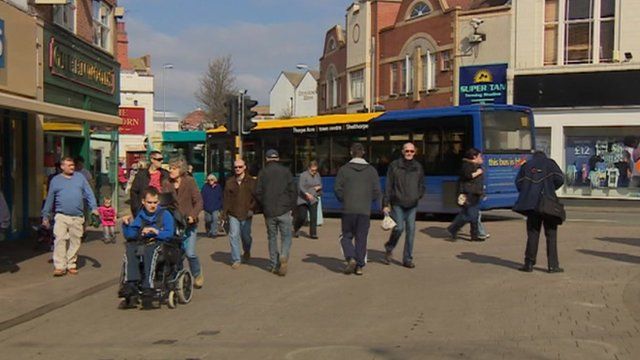 Video
Bus-free Loughborough town centre decision due
Town planners will make a decision this week on whether to stop buses from travelling through Loughborough town centre for a trial period.
More than 13,000 residents took part in a survey on the proposals and 54% said they were in favour of making the streets permanently bus-free.
Lez Cope-Newman from the town's Business Improvement District (BID), said: "We are trying to make the town centre a better, safer, more beautiful place to live in."
Leicestershire county councillor Peter Osborne (Cons) said the authority was looking to find an agreement between its duty to highways and what residents wanted.