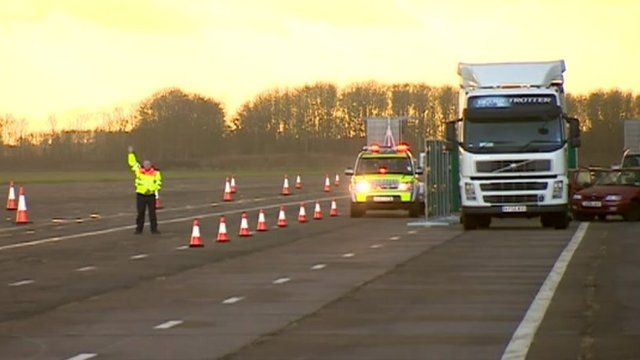 Video
M-Way opens in Leicestershire to train Highways Agency staff
A specially built, one-mile stretch of motorway has opened in Leicestershire to be used for training Highways Agency officers.
The M-Way, at Bruntingthorpe, which looks like a real motorway but without the traffic, is used to train staff from across the country.
Rich Marlow, from the agency, said staff can be trained in a safe environment without having to inconvenience the public and closing motorways.
Officers would carry out some training on a real motorway, but 90% of training for new staff will take place on the M-Way.