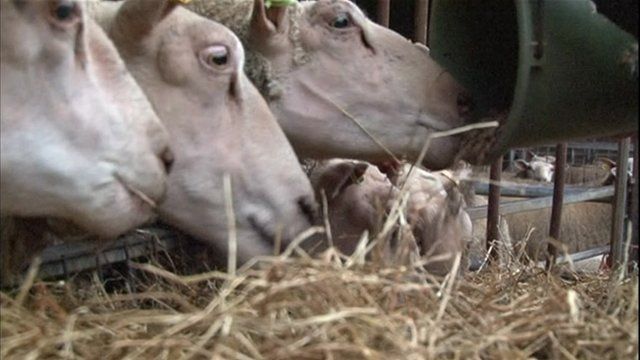 Video
East Midland sheep farmers fear for their future
Sheep farmers face a worrying future with lamb prices now dropping below the cost it takes to produce them.
Farmers across the East Midlands have called an emergency meeting in Leicestershire to discuss the issue, which is being blamed on a range of factors including cheap imports and the weather.
Leicestershire farmer Charles Sercombe described the current situation as the "perfect storm" while National Farmers' Union's Phil Abbott said it does not look like there is much future in sheep farming.
Meanwhile Derbyshire farmer Peter Atkin said the price of lamb had dropped by at least a quarter in the last year but costs of rearing had gone up about a third.
Luke Hanrahan reports.