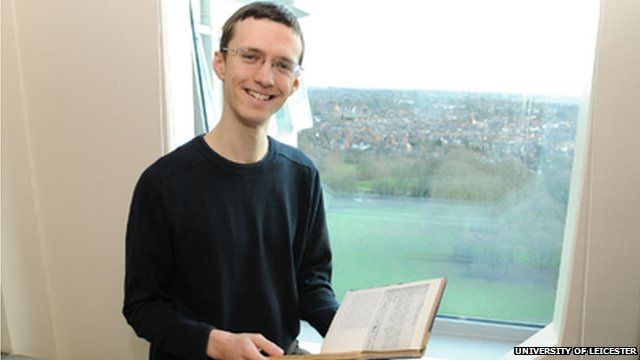 Video
Leicester academic mimics King Richard III's accent
An academic from the University of Leicester has recorded what he thinks was Richard III's accent.
Dr Philip Shaw, from the English department, made the recording after studying two letters written by the last Plantagenet king
He said the way the king spoke was probably reflected in his writing.
Here Dr Shaw reads from a letter written in 1483 during a rebellion led by the Duke of Buckingham.