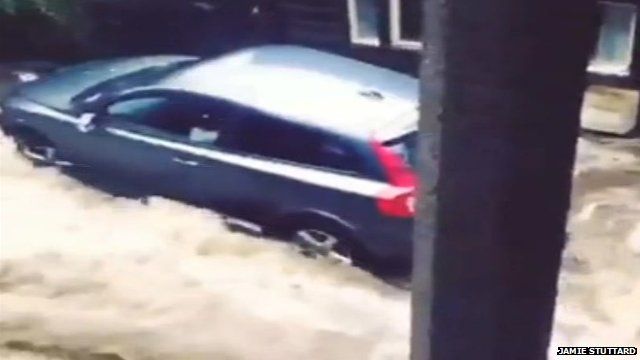 Video
Todmorden flash floods amid torrential rain
Several properties in Todmorden, West Yorkshire, have been hit by flash floods.
A flood alert for the River Calder and its tributaries from Todmorden to Brighouse was issued by the Environment Agency at about 17:45 BST.
River levels had risen rapidly during what residents described as a "torrential" downpour, the Environment Agency said.
The fire brigade received calls from at least 19 flooded properties.
This footage was sent in by BBC News Online reader Jamie Stuttard.