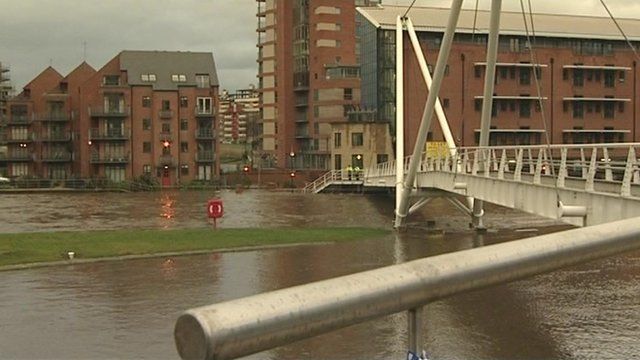 Video
Leeds river's new flood defences
New £50m flood defences for Leeds along the River Aire are announced.
The city has been close to major flooding five times over the last decade and the substantial scheme would involve movable weirs.
Construction work on a 2.2 mile (3.5km) stretch of the river is expected to begin later this year.