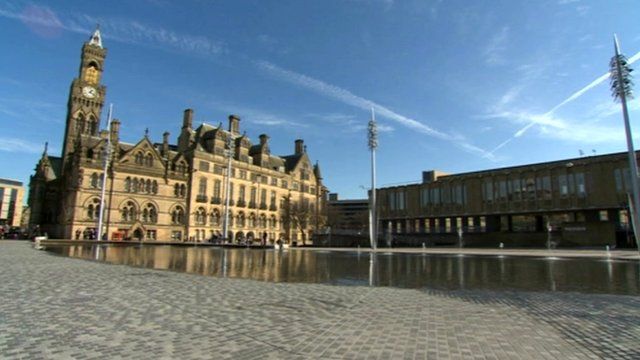 Video
Bradford city centre development 'could reap money for city'
It has been predicted that Bradford's new park and fountain could reap huge financial rewards for the city centre.
The 24sq m (258 sq ft) site cost £24m to create and will be officially opened later this month.
The park has the UK's tallest urban water fountain, spraying a 30m (100ft) jet of water to create a centrepiece in the park.