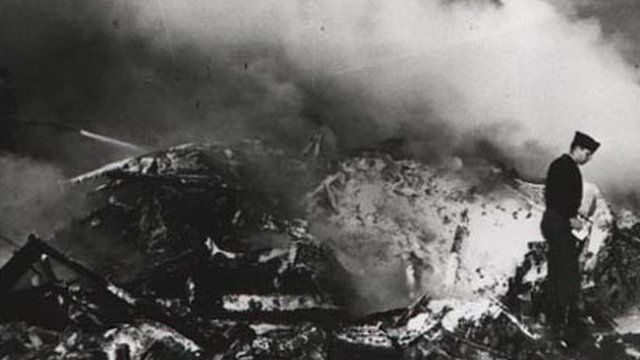 Video
Memories from Freckleton Air Disaster survivors
Survivors have told of their memories of when a US Liberator heavy bomber crashed in a Lancashire village killing 61 people, including 38 children.
It was 70 years to the day since the aircraft destroyed houses, a cafe and Holy Trinity C of E School in Freckleton in 1944.
Only three children in a reception classroom hit by the fuselage survived the disaster.