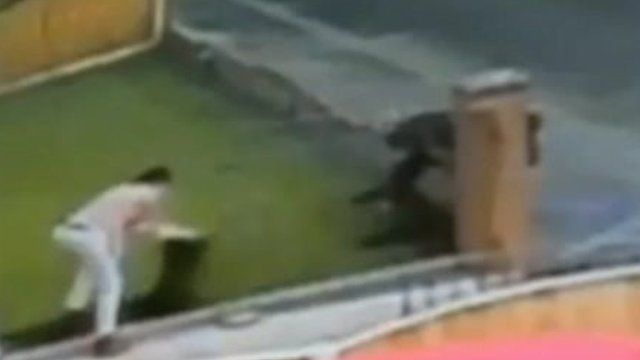 Video
Skelmersdale garden turf theft caught on camera
Thieves have been caught on CCTV rolling up newly laid turf and stealing it from a garden in Lancashire.
The footage appears to show two women helping themselves to the lawn, from The Mount in Skelmersdale on 24 July.
The theft was captured on a CCTV system owned by neighbour Bob Stacey, who said he was asleep as the theft took place.