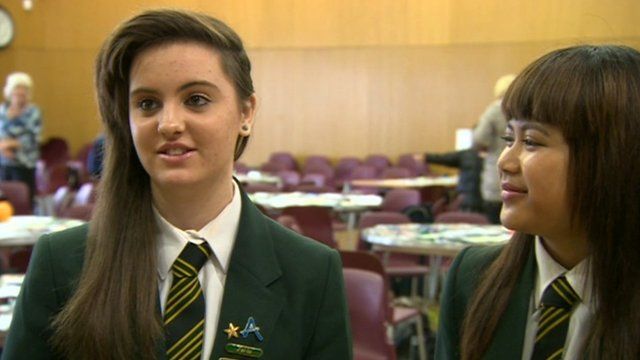 Video
Students join anti-bullying day in Blackpool
More than 150 students from Blackpool have been trained as anti-bullying ambassadors to share tips and offer advice on how to prevent bullying in their schools and communities.
The training day, at Highfield Humanities College, brought together young people of different ages from primary and secondary schools.
They discussed ways of coping with different types of bullying before going back to their own schools to pass on what they had learned.