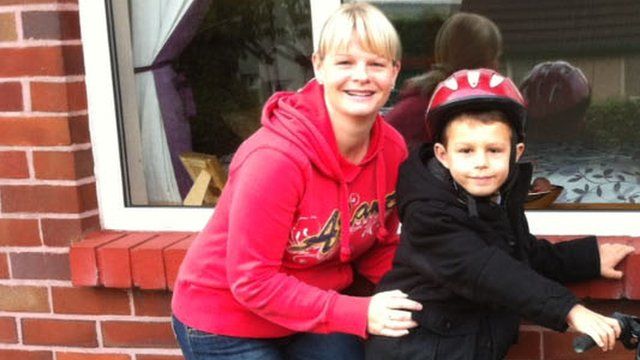 Video
'Hero' boy, 6, from Rishton aids elderly woman
A six-year-old boy from east Lancashire has been praised by police and paramedics for helping his elderly neighbour.
Jacob Carr was riding his bicycle in Rishton when he heard the 82-year-old woman shouting for help.
He ran to tell his mother who found the woman had fallen and broken her hip who alerted.
Jacob told BBC Radio Lancashire's Chris Rider: "I was on my bike and went down the street and I saw her head peaking out of the gate and I ran back and told my mummy."