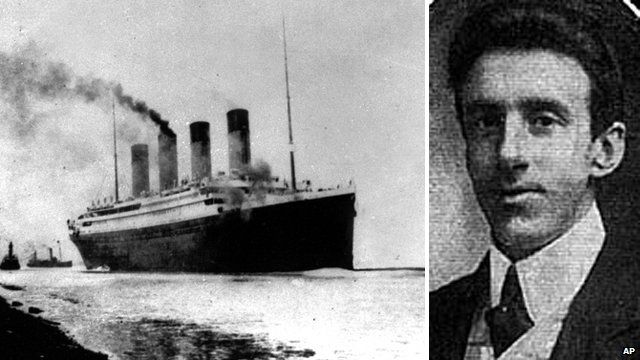 Video
Titanic musician Wallace Hartley honoured by composer
A Lancashire composer has revealed the musical tribute he has written to the leader of the band on the Titanic, Wallace Hartley.
Peter Young from Earby, Pendle, decided to compose a four-movement concerto to celebrate the bravery of the Colne-born violinist, in the Titanic's centenary year.
Hartley and the Titanic band continued to play as the ship sank off the coast of Newfoundland in April 1912.
Mr Young said that "as a musician, I feel honoured to compose a piece specially about Colne's famous son, who died so tragically".
The as-yet-untitled piece will receive its full debut performance in June at a concert at Hartley's parish church, Holy Trinity in Colne.