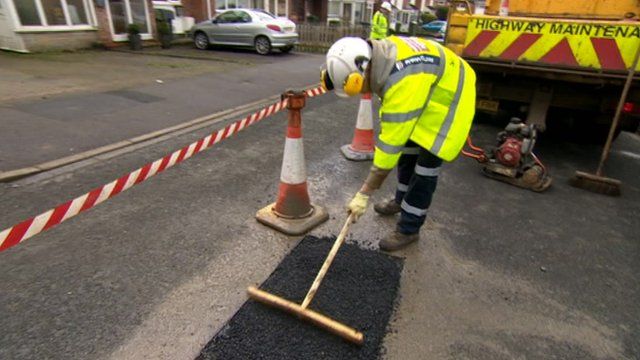 Video
Worcestershire flooding potholes: Extra teams working
An extra nine teams will be working to fix potholes caused by the recent severe flooding in Worcestershire.
The county council said it will have 23 gangs out in total repairing damage over the next few weeks.
The authority said it was spending about £700,000 from its existing highways budget to carry out the work.
Simon Williams, from the RAC, said the organisation was worried that many councils were taking a "patch and dash" approach to filling potholes rather than properly resurfacing roads.
Councillor John Smith said: "Obviously the cost of resurfacing a road is very expensive and we're not able to do that but where it is needed we still do those major repairs."