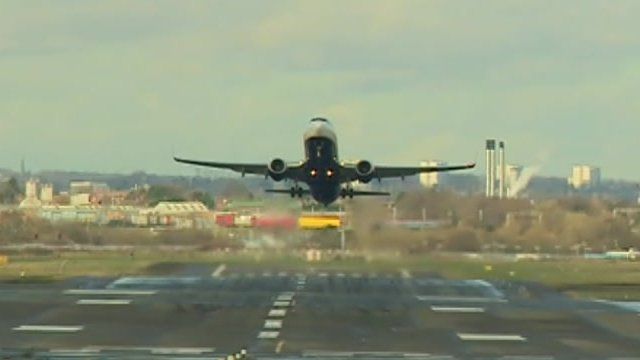 Video
Birmingham Airport's short runway held its development back
Birmingham Airport should have extended its runway at the same time that Heathrow and Manchester did, according to its chief executive.
The runway is being now being extended and a new control tower has been built as part of a £40m revamp of the airport.
Chief executive Paul Kehoe told the BBC's Peter Plisner the airport "missed the chance" to extend 30 years ago.
The new runway will mean aircraft with a longer range will be able to use the airport.